2022/23 – NEW WORK – SINGLE PAINTINGS
These are individual pieces. Although I generally paint in series, I do paint one-offs. This painting is of my father Roland whose mother died from tuberculosis when he was just shy of three years old. His brothers were four and five at the time. It's one of the first to meld my more familiar abstract approach with my current socially conscious expressionist investigations.
Other pieces here include a commission, an investigation into a historical event, and a very dark chapter of a branch of the family in Louisiana. And an imagined piece of history that happened just down the street from my studio. Newer individual pieces will be added as they are completed. 
Acrylic on stretched canvas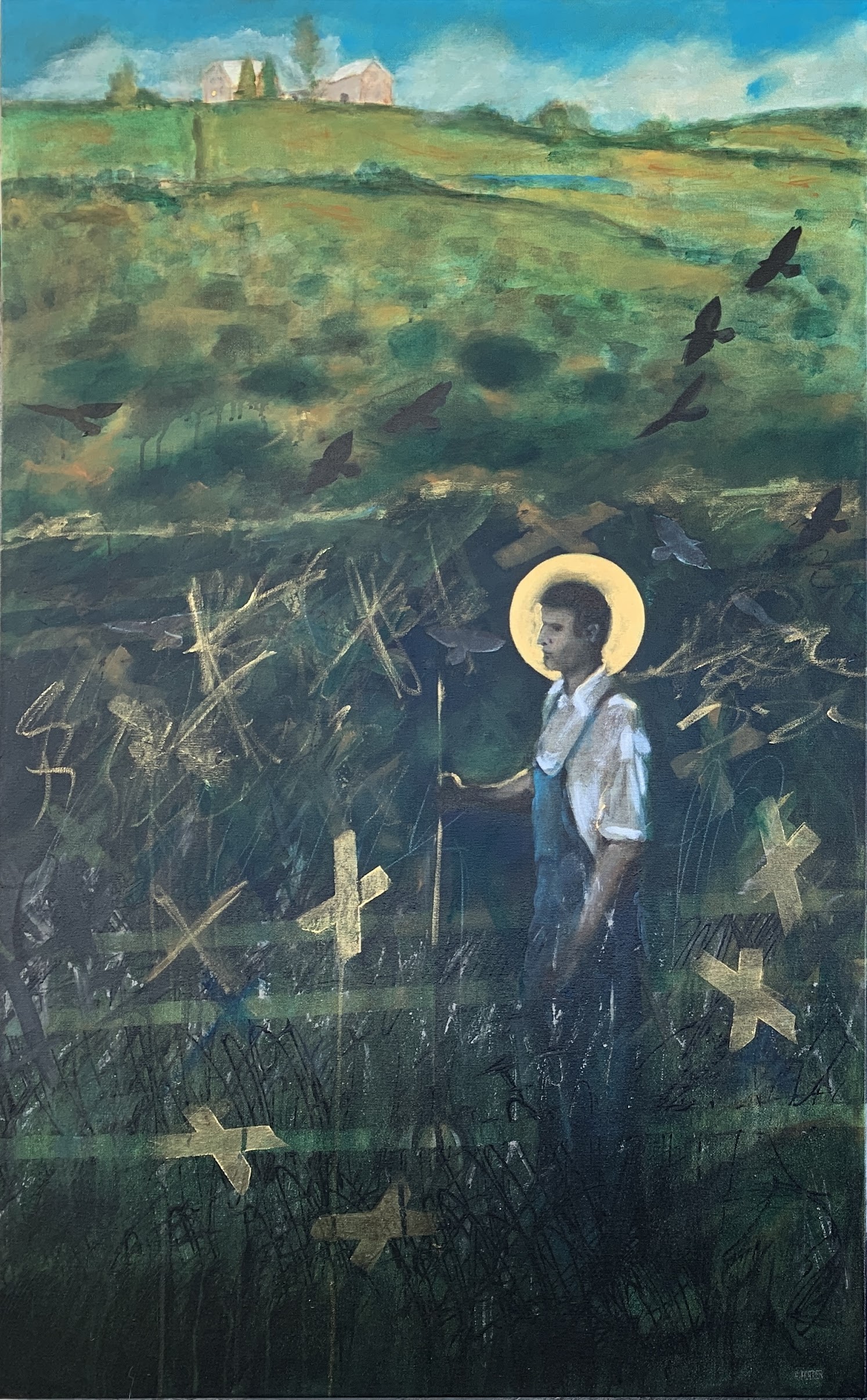 Click on an image below to view the gallery